EIN Presswire | Newsmatics
Brewing Peace in the Community
News provided by
EIN Presswire
Nov 21, 2023, 3:04 AM ET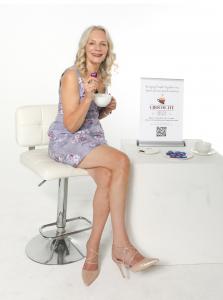 Andrea Putting founded Chocolate and Coffee Day for Religious Harmony in 2015 with the goal to bring people of all backgrounds together in love and acceptance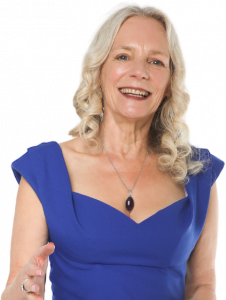 Andrea Putting founded Chocolate and Coffee Day for Religious Harmony in 2015 with the goal to bring people of all backgrounds together in love and acceptance

Chocolate and Coffee Day Logo
Brewing Peace in the Community with Chocolate and Coffee
When we share Chocolate and Coffee with someone different from us, we break down the barriers that divide us and community. This is the start of finding peace and building a community where all thrive"
— Andrea Putting
MELBOURNE, VICTORIA, AUSTRALIA, November 21, 2023 /EINPresswire.com/ -- Chocolate and Coffee Day on December 15: A Beacon of Hope Amidst Religious Tensions
On December 15, it is time to celebrate Chocolate and Coffee Day for Religious Harmony, an initiative with profound significance in today's climate of heightened religious tensions. Founded in 2015 by Andrea Putting, this day stands as a testament to our collective desire for peace, understanding, and unity.
A Day Born from Compassion: This special day was inspired by the compassionate response of "#IWillRideWithYou" to the Lindt Chocolate Café siege in Sydney. Andrea Putting recognised the power of simple yet meaningful gestures in bridging divides, especially in times of crisis and misunderstanding.
Why It Matters Now: In light of the ongoing Israeli-Palestinian conflict and its ripple effects on religious relations worldwide, Chocolate and Coffee Day resonates more than ever. It is a day to set aside differences, reach out to someone from a different faith or background, and share in the universal comforts of chocolate and coffee. This act symbolizes our shared humanity and the simple joys that can unite us.
More Than Just Treats: Chocolate and coffee are not just enjoyable treats; they are vehicles for dialogue and connection. They have the power to open hearts and minds, paving the way for conversations that can lead to greater understanding and empathy among people from diverse backgrounds.
An Invitation for Harmony and Understanding: We encourage our community members to use this day as an opportunity to learn about each other, engage in heartfelt conversations, and discover the common ground that we all share. Let this day be a reminder that our strength lies in our diversity and our ability to come together in times of division.
A Step Towards Lasting Peace: As we celebrate Chocolate and Coffee Day, let us reaffirm our commitment to building a community where everyone feels valued, understood, and connected. Together, we can transform simple acts of sharing into powerful gestures of peace and solidarity.
Join us on December 15 to honour the vision of Andrea Putting and to take part in creating a more harmonious and inclusive world.
Contact Information:
Andrea Putting
Founder of Chocolate and Coffee Day for Religious Harmony
Author and Speaker on Social Impact and Unity.
+61 418543727
Andrea Putting
Chocolate and Coffee Day
+61 418 543 727
email us here
Visit us on social media:
Facebook
LinkedIn
Instagram
YouTube
TikTok
A Beacon of Hope Amidst Religious Tensions. Chocolate and Coffee Day
NOTE: This content is not written by or endorsed by "KRON", its advertisers, or Nexstar Media Inc.
For inquiries or corrections to Press Releases, please reach out to EIN Presswire.