GlobeNewswire
E! TV Founder Larry Namer Joins Diamond Lake Minerals as Strategic Advisor, Bringing Over Five Decades of Entertainment Industry Expertise
News provided by
Diamond Lake Minerals, Inc.
Sep 19, 2023, 9:45 AM ET
SALT LAKE CITY, Sept. 19, 2023 (GLOBE NEWSWIRE) -- Diamond Lake Minerals, Inc. (OTC: DLMI) (the "Company" or "DLMI"), a leading multi strategy operating company specializing in the development and support of digital assets and SEC-registered security tokens, is elated to announce the appointment of Larry Namer as its newest Strategic Advisor. With a remarkable career spanning more than half a century, Larry Namer is an esteemed veteran of the entertainment industry, renowned for his influential contributions to cable television, live events, music, and new media.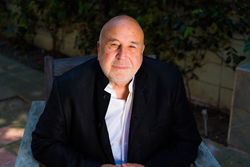 Larry Namer's illustrious journey in the entertainment world includes co-founding E! Entertainment Television, an industry-leading company currently valued at over five billion USD. Beyond this, he is the visionary behind several thriving enterprises in the United States and abroad. Notably, Comspan Communications, a company he founded, played a pivotal role in introducing Western forms of entertainment to the former Soviet Union. Additionally, Steeplechase Media, under Mr. Namer's guidance, served as the primary consultant to Microsoft's MiTV, contributing to the development of cutting-edge interactive TV applications.
Larry Namer's profound expertise and innovative vision make him a valued addition to DLMI's advisory board. "I'm excited about working with the team at Diamond Lake Minerals and helping realize the ambitious vision for growing the Company." - said Larry Namer Founder of E! Entertainment Television.
As a founding partner of Metan Global Entertainment Group (MGEG), Larry Namer has spearheaded innovative initiatives to create and distribute entertainment content specifically tailored for Chinese-speaking audiences in both China and across the globe. His role as executive producer on various projects, including the "EMPRESS" series and "Explore The World," demonstrates his dedication to delivering captivating content to diverse audiences. Namer is also involved in producing the crime series "Nova Vita" and has two exciting projects in the works: "Conscious Parenting," a thought-provoking talk show series, and "Natasha After Dark," an engaging late-night series.
In partnership with DLMI, Larry Namer is a founding partner in The NFTYS, a groundbreaking award show set to launch in January 2024, hailed as the Oscars of the Metaverse. This groundbreaking event will leverage cutting-edge technologies and artificial intelligence to deliver a truly global and immersive experience.
Brian J. Esposito, CEO of DLMI, emphasized the significance of Namer's involvement, saying, "We are privileged to have Larry Namer join our advisory board. Larry's unmatched experience and vision in the entertainment industry align seamlessly with our mission at Diamond Lake Minerals. He will play a pivotal role in guiding us as we continue to innovate and expand our footprint in the digital asset and security token space. Nobody knows entertainment & media better than Mr. Namer, and it's that media component that is going to be so important in not only the entities and projects we support, but also educating global audiences on security tokens and the future they hold inside investor portfolios. Larry's commitment to excellence is evident, and we look forward to a fruitful collaboration."
For more information about Larry Namer, please visit www.ljnmedia.com.
About Diamond Lake Minerals, Inc.
Founded in Utah in 1954 Diamond Lake Minerals, Inc. (OTC: DLMI) is a Multi Strategy Operating Company that specializes in the development and support of digital assets and SEC-registered security tokens. Our goal is to responsibly innovate and develop valuable traditional businesses and successfully combine them with the future of money, digital assets. Our mission is to bring back to the public markets timeless business principles that are focused on healthy sustainable growth, strong earnings that generate yields combined in a modern digital world creating value for our stakeholders. DLMI is positioning itself as an industry agnostic leader in the digital asset and security token space.
Safe Harbor Statement
This release contains "forward-looking statements". Forward-looking statements also may be included in other publicly available documents issued by DLMI and in oral statements made by our officers and representatives from time to time. These forward-looking statements are intended to provide management's current expectations or plans for our future operating and financial performance, based on assumptions currently believed to be valid. They can be identified by the use of words such as "anticipate," "intend," "plan," "goal," "seek," "believe," "project," "estimate," "expect," "strategy," "future," "likely," "may," "should," "would," "could," "will" and other words of similar meaning in connection with a discussion of future operating or financial performance.
Examples of forward-looking statements include, among others, statements relating to future sales, earnings, cash flows, results of operations, uses of cash, and other measures of financial performance.
Because forward-looking statements relate to the future, they are subject to inherent risks, uncertainties and other factors that may cause DLMI's actual results and financial condition to differ materially from those expressed or implied in the forward-looking statements. Such risks, uncertainties and other factors include, among others such as, but are not limited to economic conditions, changes in the laws or regulations, demand for DLMI's products and services, the effects of competition, and other factors that could cause actual results to differ materially from those projected or represented in the forward-looking statements. Any forward-looking information provided in this release should be considered with these factors in mind. We assume no obligation to update any forward-looking statements contained in this press release.
Company Contacts
Gary Zlobinskiy: ir@diamondlakeminerals.com
George Pappas, Conservaco-Ignite Agency   +1 (562) 857-5680
A photo accompanying this announcement is available at https://www.globenewswire.com/NewsRoom/AttachmentNg/c43979cd-87f0-4475-ade3-76924e57b6e5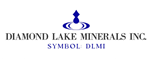 NOTE: This content is not written by or endorsed by "KRON", its advertisers, or Nexstar Media Inc.
For inquiries or corrections to Press Releases, please reach out to GlobeNewswire.