GlobeNewswire
VoIP-Pal Has Successfully Defeated An Ex Parte Reexamination Challenge Against the '606 Patent
The USPTO has issued a Notice of Intent to Issue an Ex Parte Reexamination Certificate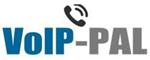 News provided by
Voip-Pal.Com Inc.
Nov 20, 2023, 8:00 AM ET
WACO, Texas, Nov. 20, 2023 (GLOBE NEWSWIRE) -- VoIP-Pal.com Inc. ("VoIP-Pal", "Company") (OTCQB: VPLM) is very pleased to announce that it has received notice of the USPTO's intent to issue an Ex Parte Reexamination Certificate for U.S. Patent 10,218,606 ("the '606 patent").
According to the notice, the USPTO has not only confirmed the patentability of the 31 claims that were originally challenged, but in addition, the USPTO also affirmed the patentability of 8 newly presented claims, which the Company believes further strengthen the '606 patent. The '606 patent covers methods and equipment for routing communications including video and voice calls within a communication system that associates user devices with particular network elements or nodes.
VoIP-Pal CEO, Emil Malak said, "This latest USPTO reexamination decision is another major victory for our Company, once again confirming the strength of our patent portfolio and team. Our '606 patent is coming out of reexamination with more patentable claims than it had going in! It is also worth noting that our Company has previously successfully resolved 36 IPR challenges without losing a single patent claim. We believe that our patent portfolio is stronger and has increased in value following this reexamination and our recent patent additions in India."
"While our preference has always been to avoid litigation and reach an amicable settlement with the parties, we are ready for our day in court and are anxiously awaiting confirmation of our trial date in early 2024 in the Mobile Gateway cases that we filed against Verizon and T-Mobile. Our other case in Waco, asserting the '606 patent against Amazon, is currently in the discovery phase and is also moving along. It has been a long battle, but we are prepared to stay the course and will continue to move forward. Patience is a virtue."
About VoIP-Pal.com Inc.
VoIP-Pal.Com, Inc. ("VoIP-Pal") is a publicly traded corporation (OTCQB: VPLM) headquartered in Waco, TX. The Company owns a portfolio of patents relating to Voice-over-Internet Protocol ("VoIP") technology that it is currently looking to monetize.
Any forecast of future financial performance is a "forward looking statement" under securities laws. Such statements are included to allow potential investors the opportunity to understand management's beliefs and opinions with respect to the future so that they may use such beliefs and opinions as one factor among many in evaluating an investment. While the Company believes in the circumstances that legal action is needed to monetize its patents, patent litigation involves various risks and uncertainties that could affect its ability to monetize the patents. We recognize that it is impossible to predict the specific outcomes of litigation.
Corporate Website: www.voip-pal.com
IR inquiries: IR@voip-pal.com
IR Contact: Rich Inza (954) 495-4600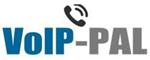 NOTE: This content is not written by or endorsed by "KRON", its advertisers, or Nexstar Media Inc.
For inquiries or corrections to Press Releases, please reach out to GlobeNewswire.