This is an archived article and the information in the article may be outdated. Please look at the time stamp on the story to see when it was last updated.
What is the best type of candle warmer?
If you love scented candles but worry about leaving them unattended, a candle warmer is the next best thing. It lets you enjoy the candle's fragrance by simply heating the wax. Candle warmers make the scent last longer and are much safer than lighting candle wicks.
Most candle warmers are electric and turn on and off with the click of a button, but there are many choices in size and material.
Pros and cons of candle warmers
The main benefit of using a candle warmer is avoiding an open flame. Traditional wick candles can be a fire hazard, especially if left unattended. Wick candles also need to be blown out after use which can leave an unpleasant smell in the room. Candle warmers only need to be switched off, so you don't get that burning scent lingering in the air.
On the other hand, candle warmers are generally not as cost-effective as traditional wick candles. They often use electricity to power the heating element, and you'll have to buy the candle warmer and regularly purchase candles or wax blocks to melt.
Types of candle warmers
All candle warmers work the same way in that they use a source of heat to warm scented wax and release the aroma. But the source of power and heat used to do this can vary across different types of candle warmers, including:
Tea light: This style of warmer uses a tea light candle to heat a small bowl. Wax melt pods or cubes of scented wax are placed in the bowl to melt. While you won't get the flame-free benefit with this type of candle warmer, they add a bit of ambiance alongside the scent from the melting wax.
Heating plates: Usually powered by a plug-in electrical cord, these warmers are used by placing candles or wax on a heating plate. Some come with a bowl to place over the warm plate. If not, you'll need to use jar candles to avoid spilling wax.
Lamps: These warmers use the heat of a lamp to melt wax from the top down, so you get a source of light and a candle warmer in one. They're typically electrical and can be plugged into any standard outlet in your home.
Battery-powered: Heating plates and lamps are both available as battery-powered candle warmers, too. This can be more convenient for moving the candle warmer around your home.
Best candle warmers to buy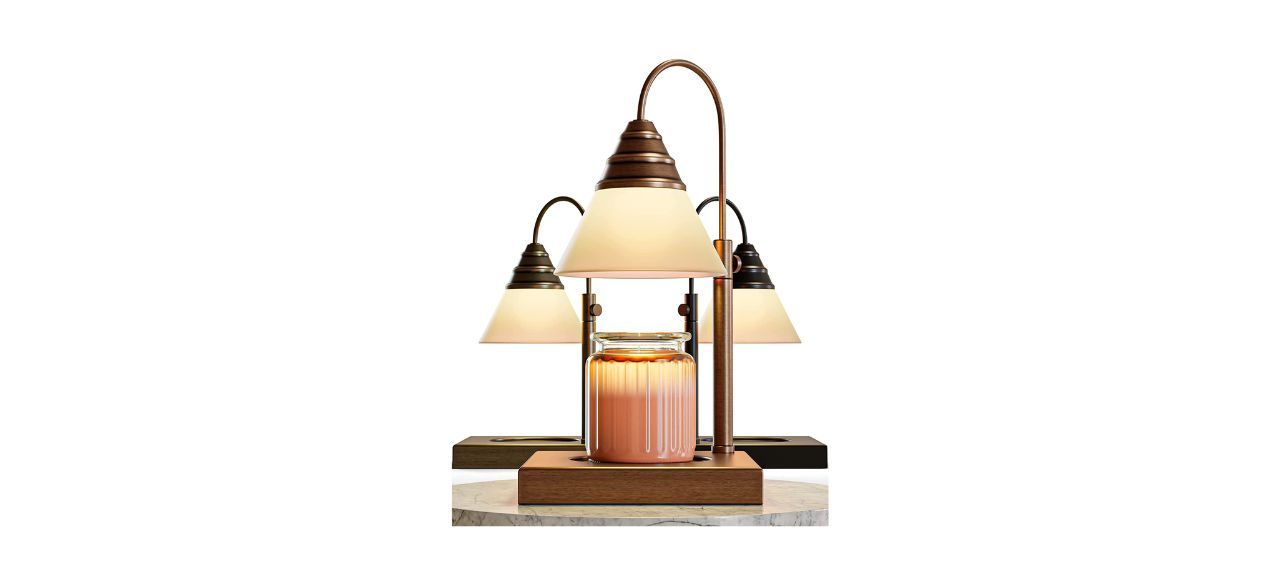 With only one touch, you can turn on this height-adjustable, anti-slip frosted-glass candle warmer with dimmable light. It melts candle wax from the top down and uses temperature control that helps a candle's scent last longer.
Sold by Amazon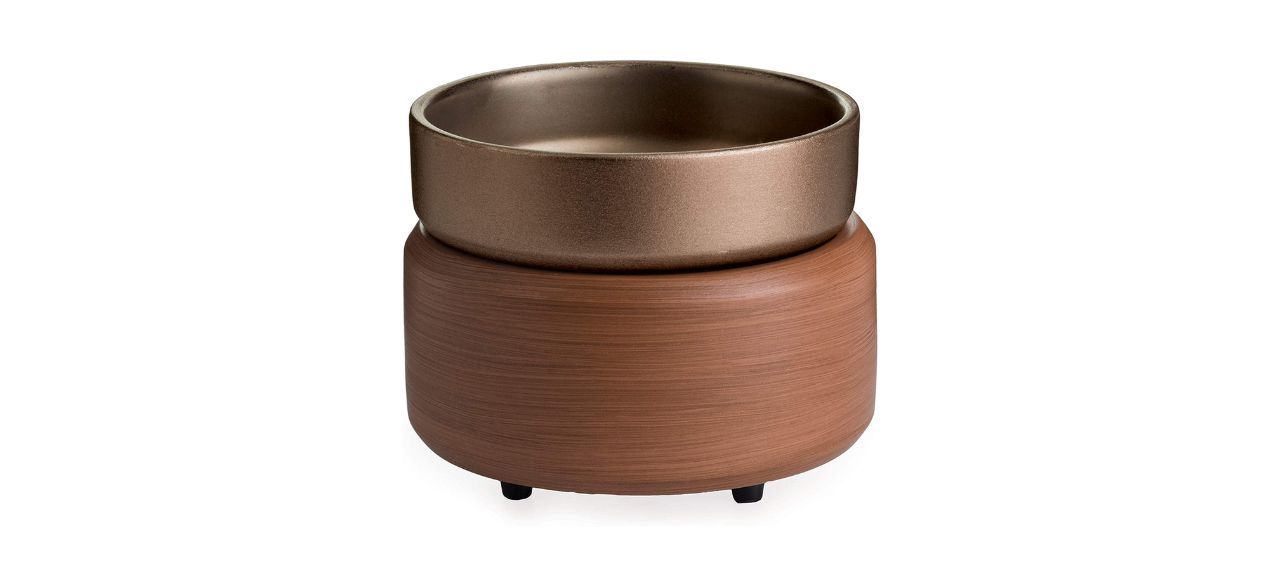 Candle Warmers Etc. 2-in-1 Candle and Fragrance Warmer
This candle warmer uses warming plates to heat candles from the bottom up and also has a warming dish to melt bricks of wax. The golden bronze design is stylish and will complement your home décor, and it can melt candles up to 10 ounces in size.
Sold by Amazon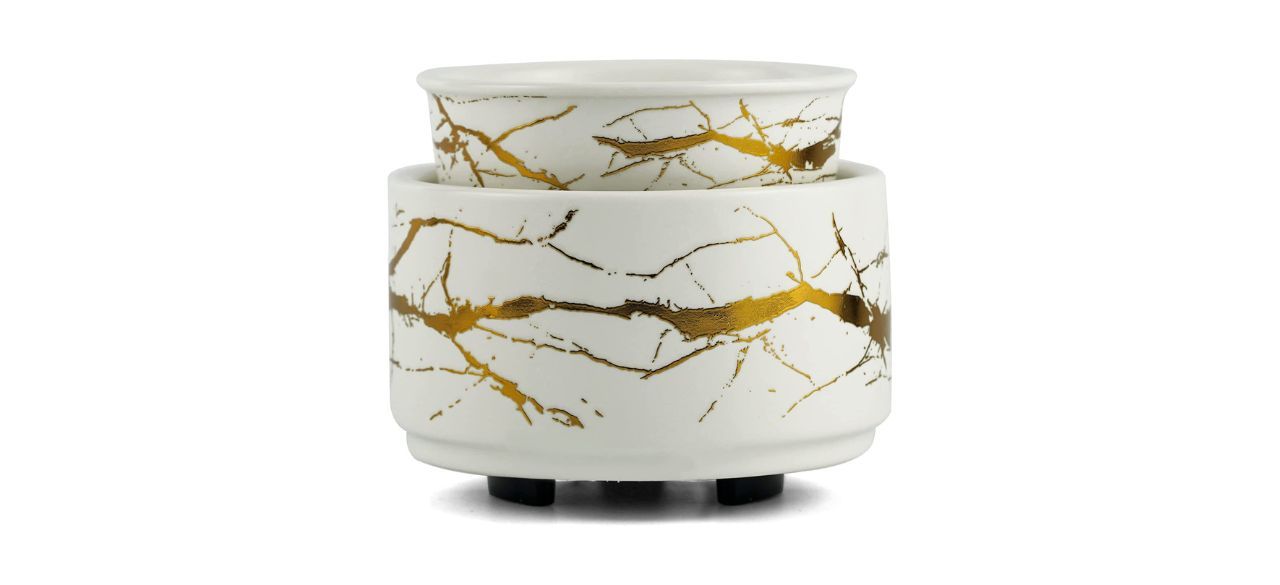 Palanchy Ceramic 3-in-1 Wax Melt Warmer
This warmer's stylish design makes it a fashionable addition to your home. It's compact but versatile, with the ability to warm candles, wax melts or fragrant oils.
Sold by Amazon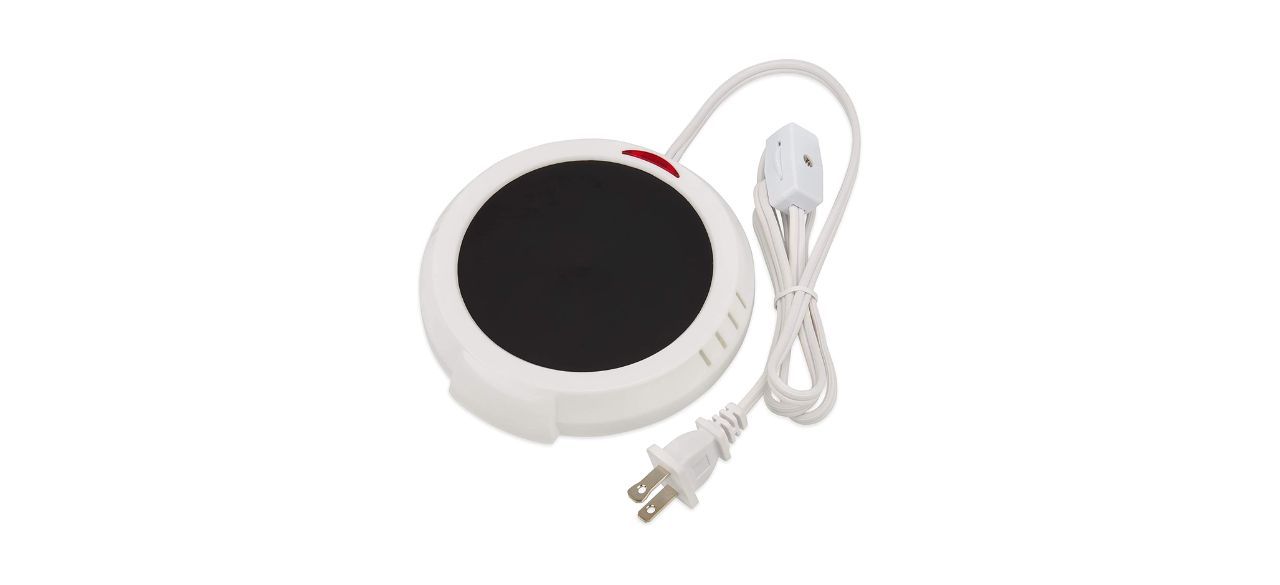 This electric candle jar warmer is portable and perfect for melting candles on desks or in the kitchen. It can be used on any flat surface and has felt-covered feet to prevent slippage.
Sold by Amazon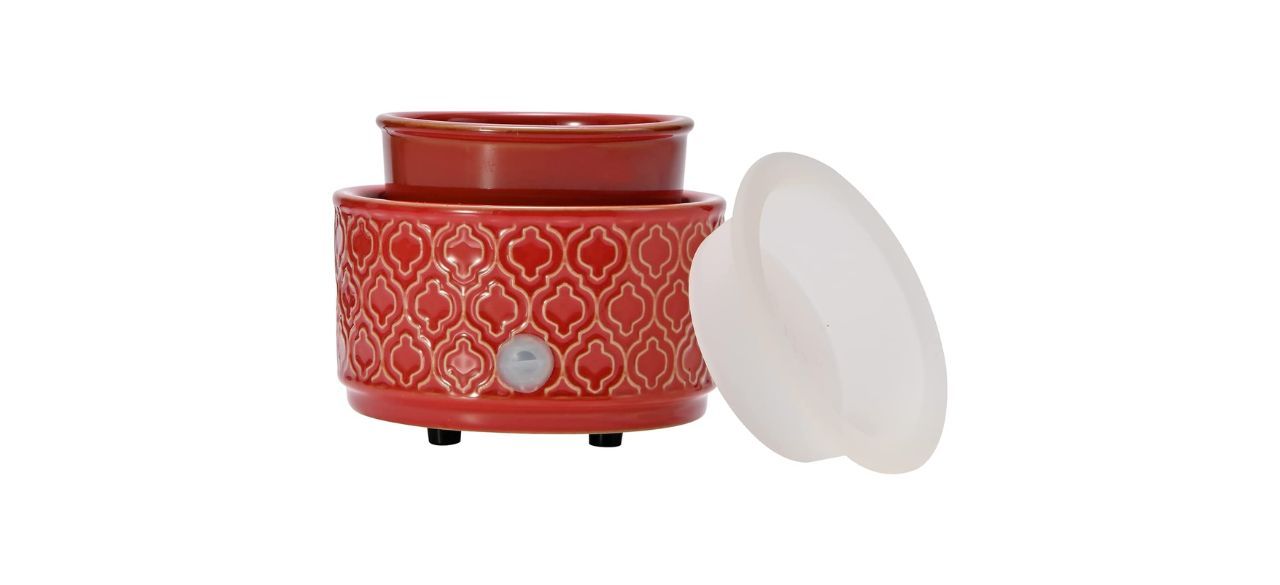 Asawasa 3-in-1 Ceramic Wax Warmer
This ceramic wax warmer is smoke- and flame-free, easy to use and maintains a stable temperature at all times. It's also a 3-in-1 warmer that can melt candle jars, wax cubes and essential oils using the heating plate or the ceramic bowl.
Sold by Amazon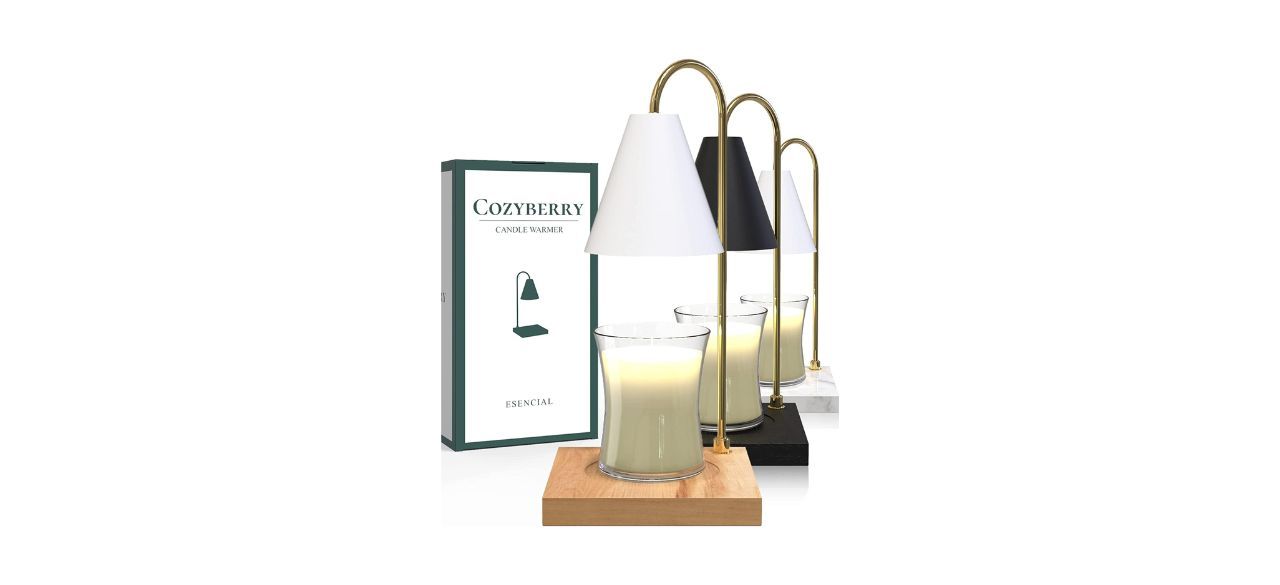 The lamp heats wax in jar candles or wax bricks held in a bowl from the top down, ensuring the scent lasts longer. It comes with a switch to adjust brightness, so you can enjoy your scented wax in a more relaxing environment.
Sold by Amazon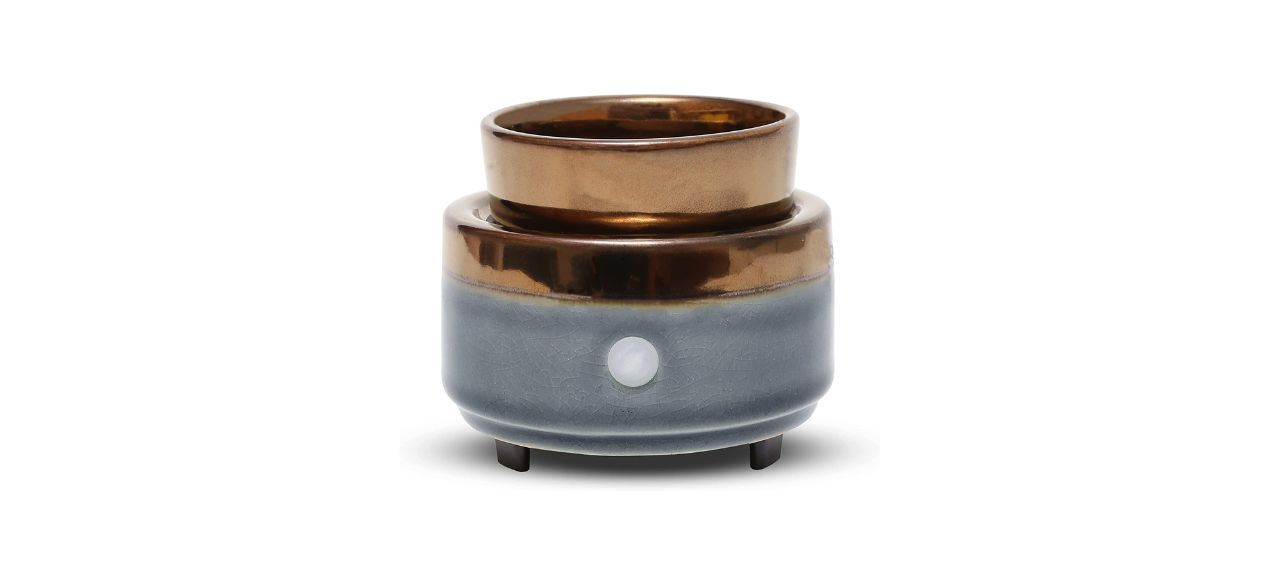 This three-in-one candle warmer lets you warm not only candles but oils and wax cubes, too. It is also highly durable and smoke-free. The ceramic design makes it a stylish addition to any room.
Sold by Amazon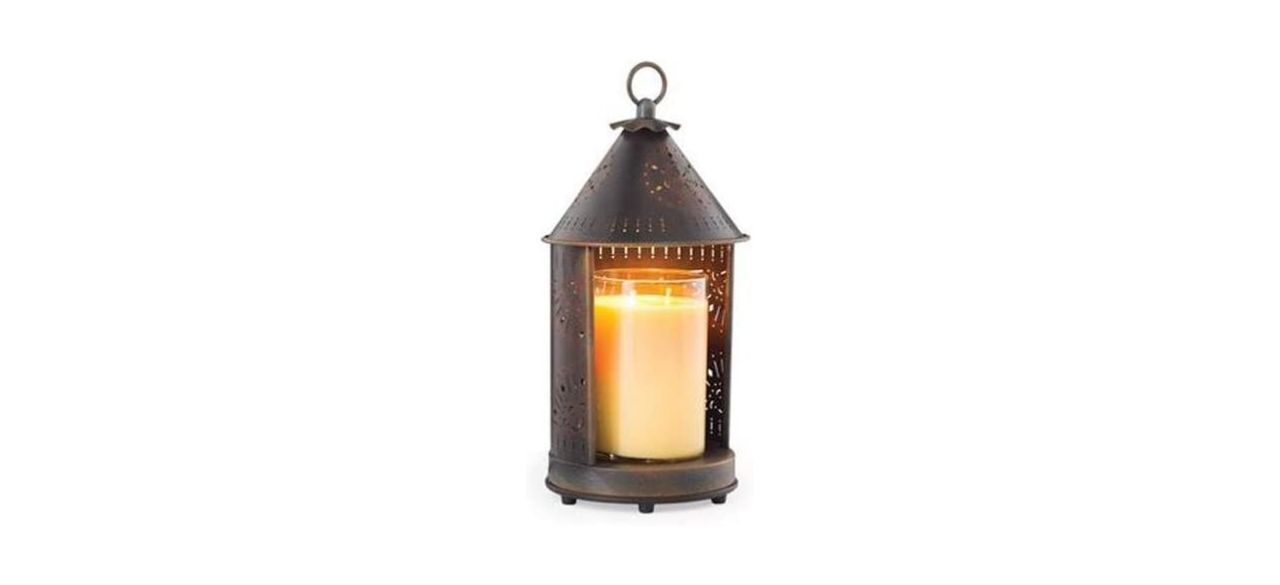 Candle Warmers Etc. Tin Punched Candle Warmer
This stylish tin-punched candle warmer lets you warm large candles up to 22 ounces. Simply switch it on with its long one-click power cord and enjoy the ambiance in any room you wish.
Sold by Amazon
Want to shop the best products at the best prices? Check out Daily Deals from BestReviews.
Sign up here to receive the BestReviews weekly newsletter for useful advice on new products and noteworthy deals.
Lauren Farrell writes for BestReviews. BestReviews has helped millions of consumers simplify their purchasing decisions, saving them time and money.
Copyright 2023 BestReviews, a Nexstar company. All rights reserved.